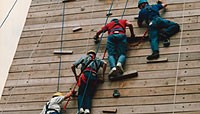 PUMPED "Powerful United Men of Prayer Eternally Devoted"
The mission of ICC's "PUMPED" is to develop strong prayer lives so that we can be a positive influence in our families, our church and community.  We commit to develop as men of God through prayer and patience in the areas of integrity, faithfulness, stewardship and brotherhood.   Our vision is to see our communities, cities, country and world impacted by mighty men of valor who are not afraid to let their light shine so that our Father who is in heaven will be glorified. 
Toward this end, the goals of our ministry are:
To establish a prayer network of men that prays without ceasing that our core leadership will be bonded together in a spirit of unity and trust.
To mobilize 300 prayer warriors of mighty men to join with PUMPED in intercessory prayer towards the spiritual battle for souls of the lost.
To place a strong emphasis on family by making our homes the training ground for all ministry. 
Develop regular outings that will promote fellowship and solidify friendships within the collective body of PUMPED.
To develop and maintain strong partnerships with other men's groups within and without our specific geographical location.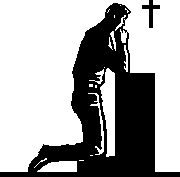 Development of a big brother/elder program as a means of support to single parent families.
Train and support visionary leaders in the church by encouraging them to seek God for their individual purpose.
Develop a monthly prayer calendar or agenda the will aid in focusing our prayer toward specific needs.
Institute a 10-15 minute bible lesson prior to every meeting to promote individual Bible study.
Covenant with each to uphold our pastor and his family in prayer.