WOW – Women of Wisdom 
The Women's Ministry of ICC seeks to unite women of all ethnic backgrounds who wish to come together and share in the saving knowledge of their Lord and Savior Jesus Christ.  The spiritual transformations we have experienced, and the special rewards of sharing our lives and wisdom with others is the spring board of our ministry. To this end every woman will strive to exhibit the following qualities:     
Personal Qualities
Willingness – She is always willing to come to the aid of others for the sake of Christ.
Integrity – She is sincere, honest and transparent.
Serving– She appreciates and supports other's suggestions.
Demonstrative – She demonstrates the character of Christ in word and deed.
Openness – She openly faces and deals with issues and perseveres in the face of problems.
Motivating – She is a facilitator of other people's strengths and draws out the best in them.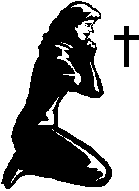 To this point our women's ministry is an incredible opportunity to reach beyond the four walls of the church to bring a living Jesus to a dying world!   From our mentoring, to prison ministry, outreach and reproducing the character of Christ in the lives of women both young and old continues to be our driving force.